California Marine Diesel was founded in 1992 by Anton Stettler in partnership with Kurt Ammann. Building off the foundation of their more than 60 years accumulative experience in the diesel mechanics industry, they formed a uniquely experienced and highly skilled company to meet the challenges integral to ensure the flow of goods and energy keeps moving to meet demand. In 2006 Denys Ammann a mechanic, engineer and foreman with the company with over 25 years experience partnered with CMD bringing a vision and passion to modernize operations and better meet job requirements in order to best serve clients.
Over the past few decades California Marine Diesel has worked all over the world from North and South America to China, with everyone from American President Lines (APL) to Matson and many others, while on a vast variety of ships including the MV Sealand Defender, the Cape Hudson and Horizon Pacific.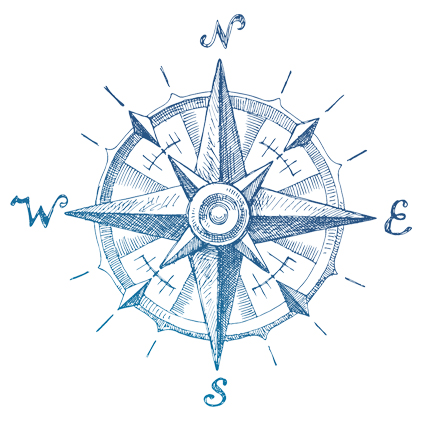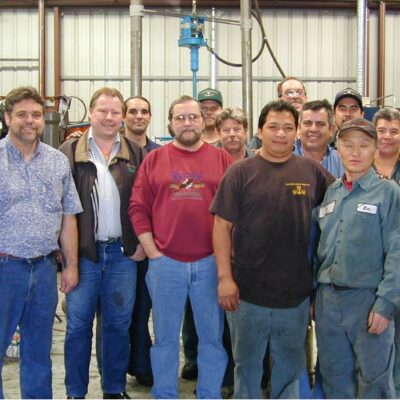 With over 30 years experience in the industry, California Marine Diesels management has curated a team of knowledgeable and highly skilled mechanics and engineers with an average of over 20 years experience themselves that are dedicated to working to meet the toughest of challenges and highest demands. The qualifications and quality of our team ensure that challenges are mitigated and resolved as efficiently as possible and jobs are completed correctly and on schedule.
California Marine Diesel offers a wide range of industry related services from general shop repairs to parts sales and warehouse storage and transport with a specialty in servicing and maintaining all models of diesel engines manufactured by Sulzer, Wartsila, MAN B&W, MAK, Delaval Enterprise, Colt Pielstick, Alco, Detroit Diesel, Caterpillar, Mitsubishi, Yanmar, Deutz, General Electric, Daihatsu, Bergens and more.
Below is a general list of services we offer to clarify the scope of our teams capabilities and benefit of our facilities. If you have a unique, special or unlisted service need please contact us. We pride ourselves in our ability to apply our expertise to meet any request.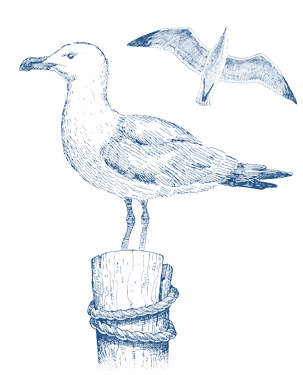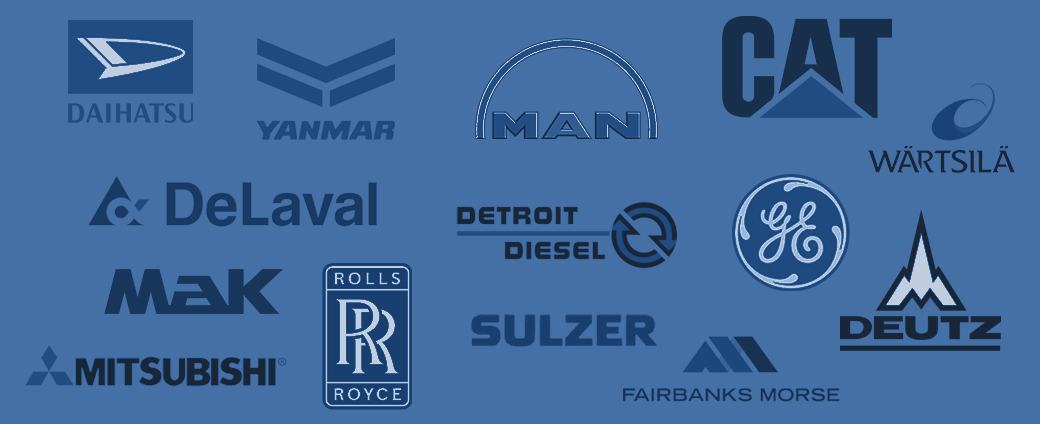 *Trademarks, trade names and logos displayed are registered trademarks of their respective owners. No affiliation or endorsement should be implied.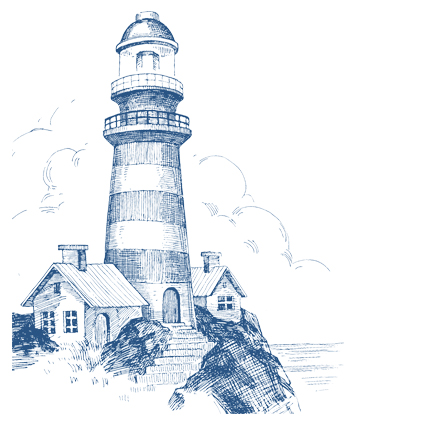 MAIN, AUXILIARY, AND TURBOCHARGER ENGINE SERVICE
We take great care and pride in our work specializing in mitigating everything necessary to maintain ships per running hours, fixing and overhauling turbochargers, main and auxiliary engines at your convenience, 24 hours a day 7 days a week.

MACHINE SHOP

Our highly experienced machinists skillfully do everything from cylinder cover repairs according to manufacturer's specification to piston rod refurbishment. Through an agreement with Maerkisches Werk, Halver, Germany, we also offer complete rebuild of B&W and Sulzer RTA type exhaust valves in full compliance with original material specifications and machining protocols. All repairs can be carried out 24/7 and with classification accreditation where necessary.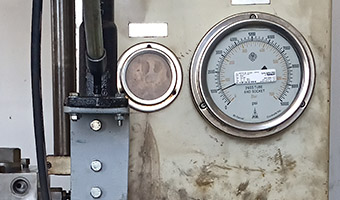 We possess the latest machines and testing equipment for re-grinding needles and seats for Sulzer and B&W engines. We are also able to resurface injector bodies. All completed injectors are tested before leaving our works.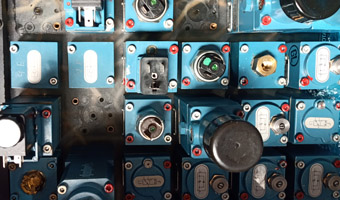 All pneumatic and hydraulic components can be fully serviced at our workshop. After reassembly, they are check for function and can be preset before installing, with the aid of our test bench. This eliminates adjusting when re-installing.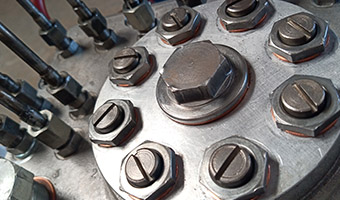 We offer the repair of lubricators by Shimadzu, Hans Jensen and Vögele for whom we are equipped with the specialized repair and testing equipment to carry out through overhaul and function tests, as required by the manufacturer.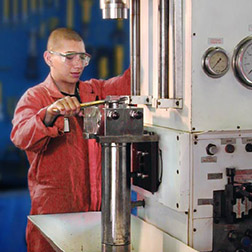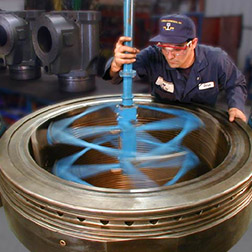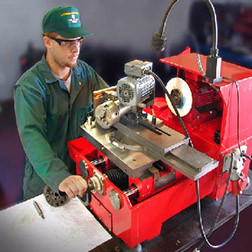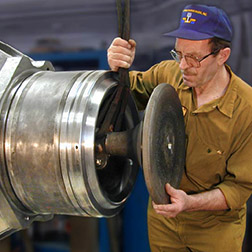 GENERAL SHOP REPAIRS



General fitting, repair, welding and fabrication.

 

Certified welders.

 

Machine shop services for fabrication or machining of replacement parts when otherwise

u

navailable.

 

Preparation for regulatory inspection of all types of equipment and testing upon completion.

 

Repair and certification of inspected machinery, pressure vessels, or valves.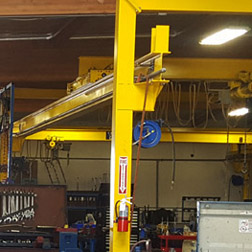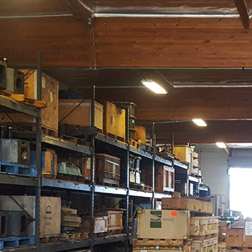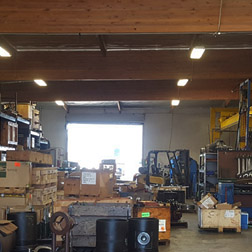 WAREHOUSE FACILITIES



Secure facility.

 

Transaction records including (Outgoing or incoming inventory).

 

Monthly inventory 

 

Access to parts and shipping services 24 hour per day 7 days a week.

 

Flatbed

trucks for transportation to and from vesse

/plant

.

 

Forklift with 15,500

lbs.

lifting capacity. Pallet jacks and usage of 6 ton overhead crane.

 

Hub for vendor/contractor drop off or pick up.